Here is another free printable to help remind us of what we need to work on. This printable it based on the post I wrote here about being a "Good Finder".  I hope you've been practicing this principle.  I sure had a chance to practice it after I wrote it. Here are 2 different sizes in 2 different colors.  Enjoy!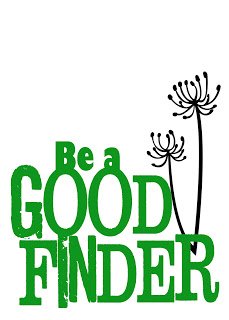 If anyone needs instructions on how to download the prints and then upload them to your favorite photo developer 
Email
me and I'll walk you through it.

Thanks for stopping by. I'd love to have you follow along and subscribe to my RSS Feed or sign up to receive daily Emails delivered to your inbox . You can also follow along via Facebook.