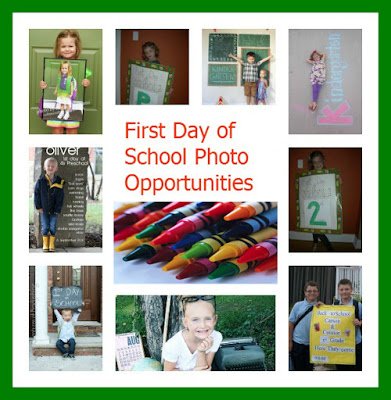 To continue on with our Back to School series I thought I'd share various First Day of School Photo Opportunities.  It was super fun to find all these ideas, but I have way more ideas than I do kids going to school.
She uses a chalkboard sign.
I think this one is great, but you have to start at K to make it impactful!
Look at all the detail this picture holds.
This picture is too cute.  She takes a picture of her daughter on the first day of school, then has her hold it on her last day of school to compare the two.
She shows you how to use props to set up your photo shoot.
Make your own Back to School Photo Frame
Make your own Chalkboard Bubble
I hope I've given you some ideas to make your Back to School a success!  We set the tone for how school goes that's why it's so important to be prepared.