We have this really yummy store in Traverse City called Fustini's. They make all different flavors of oils and vinegar's. My hubby and I love this one:



18 year old Balsamic Vinegar and Tuscan Herb Olive Oil
I thought I'd try my hand at making my own oil and vinegar's since I have so many herbs from my Pallet Herb Garden project.
I have done it before but it's been many, many years.
I'll show you today how to do the herb-infused oils.
Herbs of your choice- I used basil for one and then oregano,
decorative jars if desired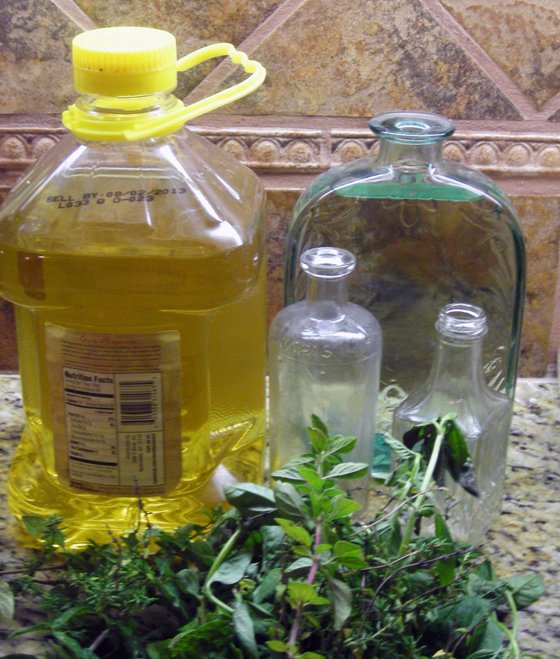 1. Choose your herbs- pretty much any herb will work.

2. Wash and dry the herbs. Just pat them dry with a towel. It's important that they are dry.

3. Heat the oil over a slow flame in a saucepan. Just until it's warm, not hot.

4. Place the dried herbs into your mason jar. I didn't count mine but probably 12-15 sprigs.

5. Pour the oil into the jar covering the herbs. Let cool.

6. Once cool place lids on jar and set in a dark, cool place for one week.

7. After a week, strain out the herbs and spices. Congratulations, you have just learned how to make your very own herb-infused olive oil!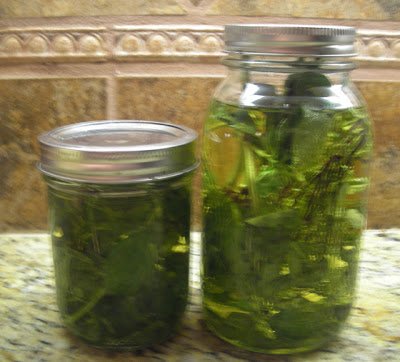 On Tuesday I'll share how to make Herbal Vinegar and post some recipes to use your them.
If you enjoyed this post why don't you subscribe via
Facebook
,
RSS Feed
or
Email
so you don't miss anything.
Thanks for stopping by. I'd love to have you follow along and subscribe to my RSS Feed or sign up to receive daily Emails delivered to your inbox . You can also follow along via Facebook.
(Visited 952 times, 1 visits today)