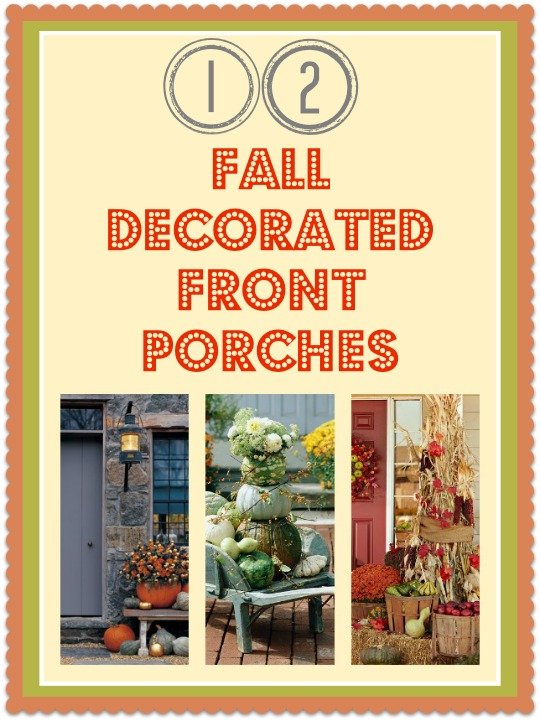 I really like the metallic finish on this pumpkin topiary. And the way she adds in the mums and the Indian corn. You should follow Kelly, she has some incredibly creative ideas!
I LOVE everything about this one. The sticks in the background. The various gourds and squash. And especially the flowering kale.  My daughter did something similar on her porch last year and it was so festive!
I have a chair just like this one on my front porch.  Hmm… it's got my mind a churning!
I really like the stack of pumpkins.  It's quite the welcome.
I love the combination of the mum, pumpkin, tin of gourds and the chalkboard.!
How fun to plant a mum inside of a cut out pumpkin.  You could then plant it in the ground when the snow falls and have mums next fall.
I love the mums with the pumpkins and I really like the color of the gourds/pumpkins.
I love the hay and the pumpkin topiary and the blue pumpkin put in there. It sure makes it pop!
I've decided I "have" to have a pumpkin topiary or two and maybe a monogram.  Oh shoot I love the house numbers.  My mind is spinning!  Can't wait to show you what I decide.
If you need more Fall decor ideas check out these things.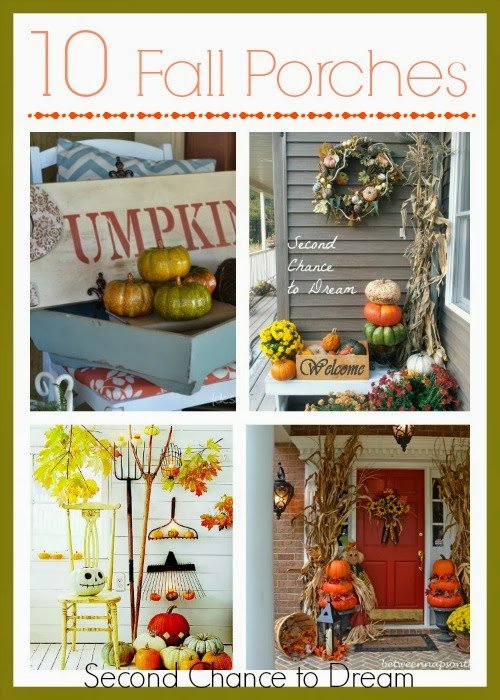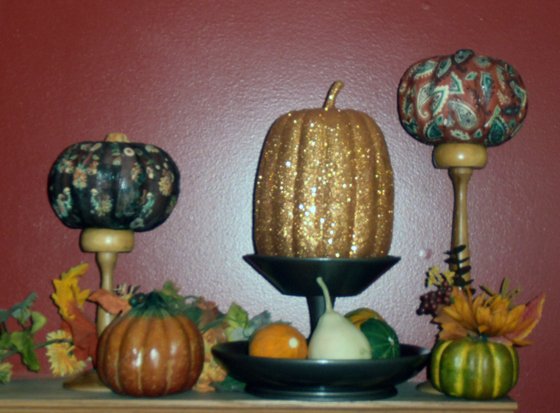 Thanks for stopping by. I'd love to have you follow along and subscribe to my RSS Feed or sign up to receive daily Emails delivered to your inbox . You can also follow along via Facebook.
(Visited 296 times, 1 visits today)