I am in this really good Bible study at my church and I am LOVING it!  I am learning so much.  It's called "The Father's Daughter" and it's all about how much God loves us so very personally and how He longs to show us that personal love.  It's a very interactive study where we seek to hear God lead us and let Him love on us.
I'd like to share some of this study with you.  The first week we talked about how important it is for us to see ourselves the way God sees us.  For some of us that is very hard because we have an old picture/ old name that keeps us stuck and coming right back to our sin pattern.  For example my old name was loser/ piece of garbage.  If I always think of myself that way at the core of my being that is how I will live.  I might have victory for a while, but I always get pulled back to that old name.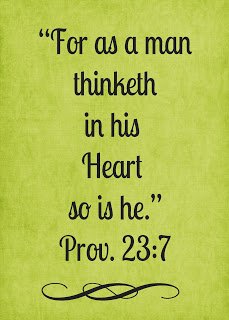 Kori (our teacher) introduced to us the truth that God gives us a new name.  A name He wants to be our new identity.
In Isaiah 62:2 it says  "The nations will see your vindication, and all kings your glory; you will be called by a new name that the mouth of the LORD will bestow."
I had never heard before that God gives us a new name and it has been a life changing concept for me and I hope it is for you as well.
I'd like to share this lesson with you so that you can do it right along with me.
I am going to include the prayer that Kori asked us to pray before beginning this process.
Dear Father God,
You word says that to the degree that you love Jesus Christ, Your Son, that is the same degree that You love me.  (John 15:9) Help me to believe, receive and grab hold of this truth in faith.  Please give me supernatural, Holy Spirit power to understand this truth.  I commit myself to looking for and expecting You to show me Your love in varying ways and degrees this week and beyond.  Father, as I read through the following list, please make Your love real to me and tell me my new name.  What is Your name for me?  What is the name You whisper over me at night when you watch me sleep?  I want to join You in speaking out the name You have been speaking over me from my conception.  I clam Your promises in Romans 5:5 "… and hope does not put us to shame, because God's love has been poured into our hearts through the Holy Spirit who has been given to us.  In Jesus name Amen.
Read through this list out loud to see if He gives you a new name.  If you are at all stirred with emotion that could possibly be your new name.  Don't rush it!   He will give you a new one.  My new name didn't come from this list, so your's might not either.
My new name is Beloved- Col. 3:12
My new name is Beautiful Ps. 149:4, Song of Songs 4:1
My new name is Chosen Eph. 1:4
My new name is Precious Is. 43:4
My new name is Safe 1 John 5:18
My new name is Loved 1 John 4:10
My new name is Clean John 15:3
My new name is Presentable Luke 17:14
My new name is Protected Psalms 91:14, John 17:15
My new name is Welcomed  Eph 3:12
My new name is Heir Romans 8:17, Gal. 3:29
My new name is Complete Col. 2:10
My new name is Holy Heb. 10:10, Eph. 1:4
My new name is Forgiven Ps. 103:3, Col. 2:13
My new name is Adopted Eph. 1:5
My new name is Delight Ps. 147:11
My new name is Unashamed Romans 10:11
My new name is Known Ps. 139:1
My new name is Planned Eph. 1:11-12
My new name is Gifted 2Tim 1:6, 1 Cor. 12:11
My new name is Enriched 2 Cor. 8:9
My new name is Provided For 1 Tim. 6:17
My new name is Treasured Duet. 7:6
My new name is Pure 1 Cor. 6:11
My new name is Established Romans 16:25
My new name is God's Work of Art Eph. 2:10
My new name is Helped Heb. 13:5
My new name is Free From Condemnation Romans 8:1
My new name is God's Child Romans 8:1
My new name is Christ's Friend  John 15:15
My new name is Christ's Precious Bride Isa. 54:4, Song of Songs 7:10
(This list is taken from Freedom in Christ Ministries)
Old Name:_________________________________
New Name:________________________________
Look up the scripture and write it below:
__________________________________________
__________________________________________
__________________________________________
Look up the word in the dictionary and see how the word is defined.
__________________________________________
__________________________________________
__________________________________________
Record any thoughts good or bad you have toward your new name. Or anything specific
God shows you
__________________________________________
__________________________________________
__________________________________________
__________________________________________
Now take lipstick and write your new name on y6our bathroom mirror.  We are renewing our
mind!
Since this post is getting so long, I will share my new name and the struggle I had with accepting
it soon.
Is this a new thought for you?
I'd love for you to share with me your new name!

 The background paper in the printable is from Kim Broedelt. Fresh Elegant Scrapbook kit.
Under the Table and Dreaming, Skip to my Lou, Craft O Maniac, 

  

Keeping it Simple, Creating Really Awesome Free Things, Between Naps on the Porch ,The Girl Creative, Mad in Crafts, I Should Be Mopping the Floor, Serendipity and Spice, Booggieboard Cottage,  Sumo's Sweet Stuff, Eye Heart, I Gotta Try That,

 

Making the World Cuter,

 

The Dedicated House, Pinkopotamus, Don't Waste Your Homemaking, The Mrs., Ninth Street Notions, The Gunny Sack, DIY Home Sweet Home, Sew Chatty, Marvelous Messy, What Joy is Mine, The Alabaster Jar,
A Proverbs 31 Wife
Sugar Bee Crafts , The Kurtz Corner, Not Just a Housewife, Claiming our Space, Reasons to Skip the Housework, Tip Junkie, Today's Creative Blog , Crafty Confessions,  A Bowlful of Lemons, Funky Polkadot Giraffe ,

 

Coastal Charm, Krafty Kat, Cornerstone Confessions, Growing Home Blog, Carolyn's Homework Blog, MercyInk, Timewarp Wife, House on the Way,Blackberry Vine, Adventures of a DIY Mom, Ladybug Blessings, New Nostalgia, Hope Studios, Tell Me Tuesday, My Girlish Whims
Lil'Luna, Southern Lovely, Full Circle Creations, New House New Home New Life, In the Old Road, Nutmeg Place, 

 

The DIY Dreamer, Gingersnap Crafts , Seven Thirty Three, Creations by Kara, 

 

Raising Homemakers

 

, Women Living Well

 

 

NY Melrose Family, Cheap Crafty Mama, JAQ Studio, Someday Crafts, Practically Functional, Adorned From Above, Cute Everything, White Lights on Wednesday Uncommon Designs, Family Home and Life, DIY Crafty Projects, Simply Kierste, Fine Craft Guild, Sew Much Ado, The Trendy Treehouse
Craft Junkie Too, Little Becky Homecky, 30 Handmade Days ,The Shabby Nest, Chic on a Shoestring, While He was Napping, Tatertots and Jello,

 

Craftionary, What About Co, Here Comes the Sun 

 

One Artsy Mama, Miss Information, Blissful Bucket List, A Night Owl,  See Vanessa Craft, A Delicate Construction, Whipperberry 
Thanks for stopping by. I'd love to have you follow along and subscribe to my RSS Feed or sign up to receive daily Emails delivered to your inbox . You can also follow along via Facebook.