Valentines Day is coming and it provides a chance for you to do some crafting with your kids. I had such a fun time picking these valentines day crafts. It makes me miss those days of crafting with my kids. I can feel a crafting day with my granddaughters in the near future.
The crafts I chose use minimal supplies, probably ones you already have on hand and minimal mess (for most of them).
Everybody needs a stain glass heart hanging from their window.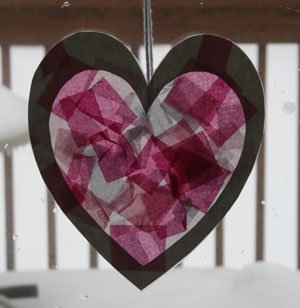 I LOVE this craft! My granddaughters would love to make these. This is a great project for those puzzles missing pieces.
This is a great project for each child to develop their own creativity. No two bugs will look alike.
I LOVE this owl! I might have to do this with my granddaughters.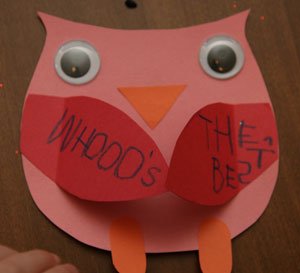 I just love toilet paper crafts. Look how cute this butterfly is.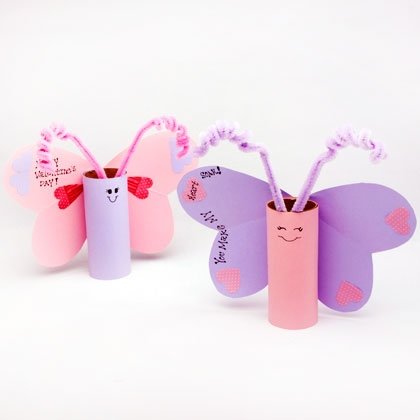 Let the kids make their own wreath. If you have a Cricut or silhouette machine you could cut the hearts out quickly. You could also use foam and not have to cut at all! They could leave the words off and put stickers and jewels.
Foam shapes are such a great invention. You can do so many things with them. Here's a cute teddy bear!
I LOVE this picture. Every kid loves to paint, mom's not so much. Great keepsake!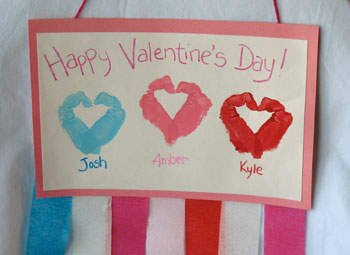 This foam frame is another practical gift they could give. Lay the supplies in front of them and let them create.
Here's a fun valentine puppet!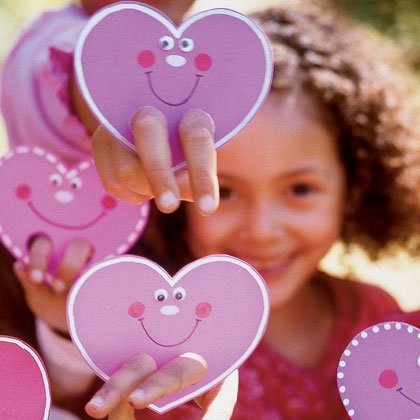 This is such a GREAT gift idea! As a G-ma I would LOVE something like this for Valentine's Day.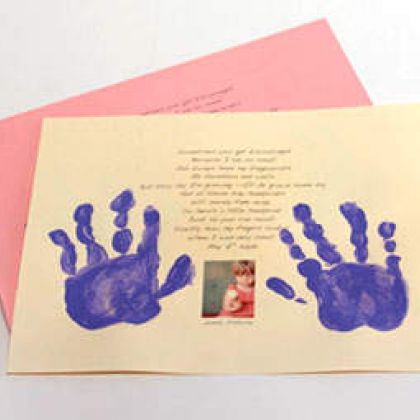 Doesn't every one need a vase of tissue paper flowers??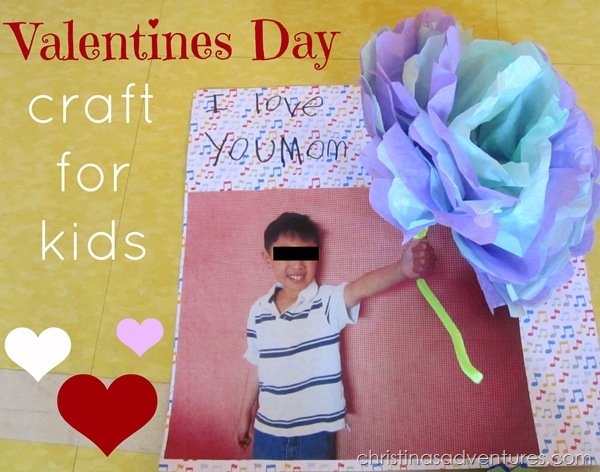 Even toddlers could show their creativity by decorating a crown.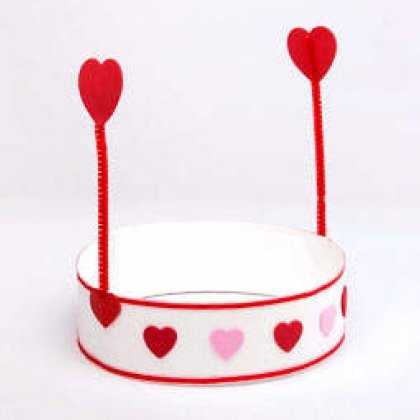 Valentine's Day Crown
Kids love making crayon shaving art! This project would need adult supervision, but they are so cute. You could even decorate a small Valentine tree.
My granddaughters would go crazy for this craft. In fact Syd has a princess party coming up and I shared this with my daughter to use as a craft for her party.
Have fun building memories with your kids. Sometimes craft time feels like work but remember you're ultimately creating memories and building relationships.

Thanks for stopping by. I'd love to have you follow along and subscribe to my RSS Feed or sign up to receive daily Emails delivered to your inbox . You can also follow along via Facebook.