Welcome to my blog!  Pull up a chair and stay a while.  My name is Barb and I live in Northern Michigan with my hubby of  38 years, my 24 yo son Andrew and my twin boys 16, Carson and Connor.  We al
so have 3 married children and 5 grandchildren.   I am a Christ follower and He is the reason I am where I am today. 
 I love to create and you can almost always find some kind of evidence of that creating at any moment in my house. I am a life coach and my desire is to see women live their life to their full potential both spiritually through life lessons and goal setting and creatively through crafts & DIY projects!  You'll also find tips on healthy living and quick and easy recipes.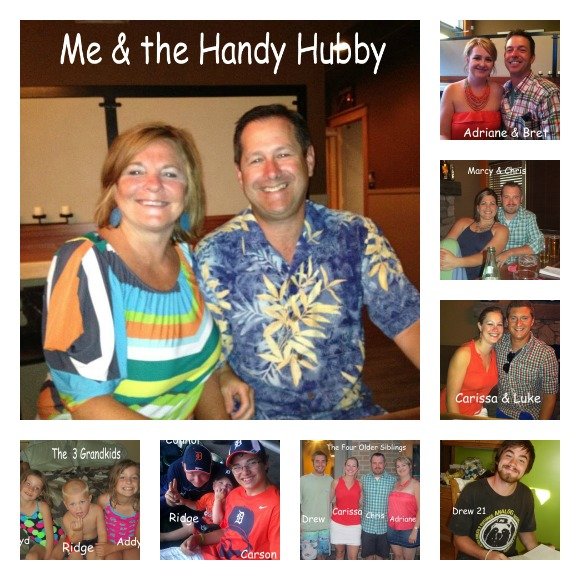 Need to Contact me?  Here is my Contact Info:
You can email me at bjac68@gmail.com
Facebook
Pinterest
Twitter
Google +
BlogLovin'
Instagram