DIY Styrofoam Wall Art
The one thing blogging does for me personally is get some those unfinished projects completed.  I have this space over my bed that used to have 3 really cool bird pictures on it.  I got sick of them there and moved them to my living room.  After I did that, I was left with this bare wall  for a couple months until I could decide what I wanted there.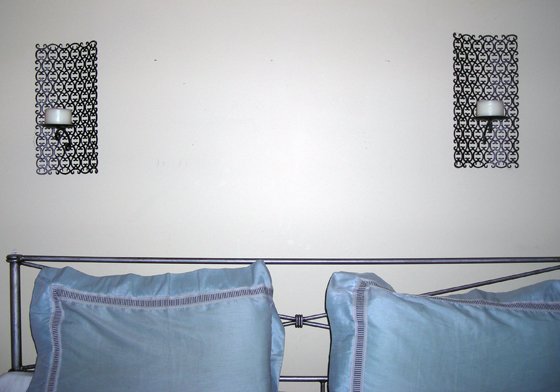 I really wanted something up there that would bring some color and I wanted something  more than a picture.   I searched Pinterest and found this pin that I liked.The pin that I found used "Styrofoam" brand Styrofoam and I knew I didn't want to use that because of the cost.  I happened to be at Menard's ( MI hardware store) and saw a piece of styrofoam 14″ x 8′ long for 1.38!  That was my styrofoam solution.  I bought it and then headed to the fabric store. I found some fabric that matched my color scheme.  I bought  a 1/2 yd of 3 printed fabrics and 2 solid to match the colors of my bedroom.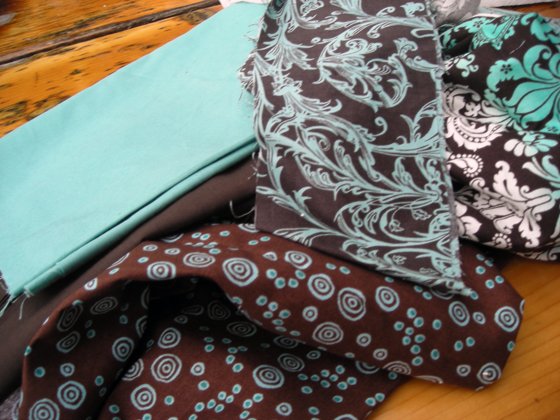 My son needed me to take him to Elk Rapids tonight, which is a 40 min. drive from my house.  It is too far not to stay and wait for him to finish so I decided I'd grab my supply's and find a picnic table by the water and get to work.  But before I show you how I did it, let me show you some pictures of my scenery while working.
I sat at the Elk Rapids marina.  It was very cloudy tonight, but it didn't hinder the beauty.  I watched people fish and boat and even someone getting their senior pictures taken by the water. I wonder what people thought of me sitting there with pieces of styrofoam and fabric and then chasing them when the wind picked up..  hehe…  That's the beauty of being 50!
I found the nearest picnic table and got to work. Oh wait, I need to show you what I ended up making.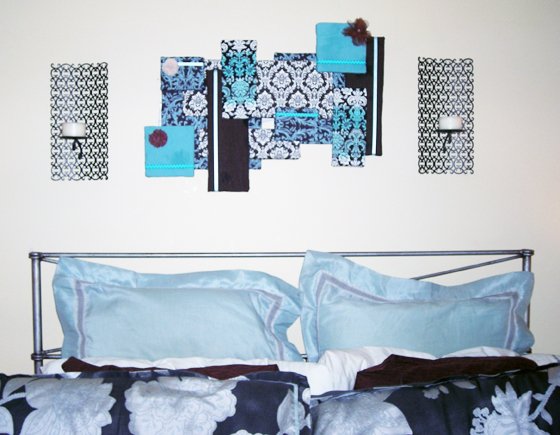 ( the color of this picture does not do it justice.  One day soon, I'm gonna get a better camera AND take some photography classes.)
To start I measured the styrofoam.  The website I got the idea from has some very clear instructions.  I didn't follow her pattern, nor measurements because the size I needed was smaller..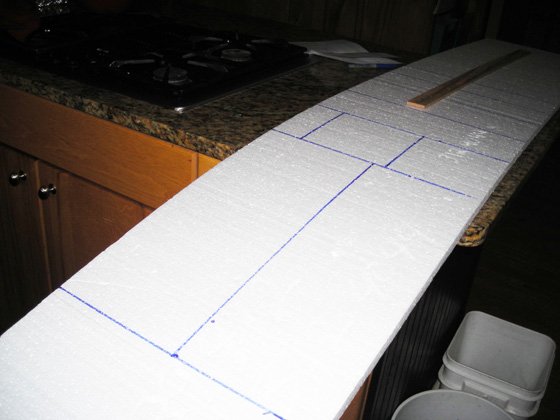 I took a serrated edged knife and cut the styrofoam. This part was easier than I thought it would be.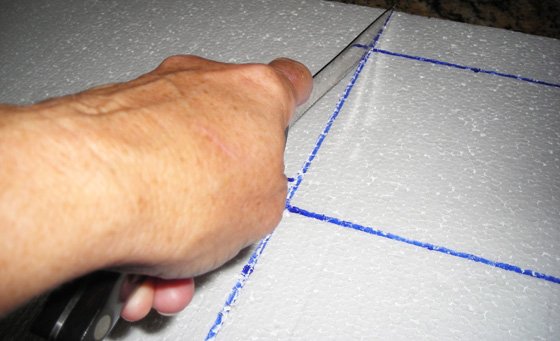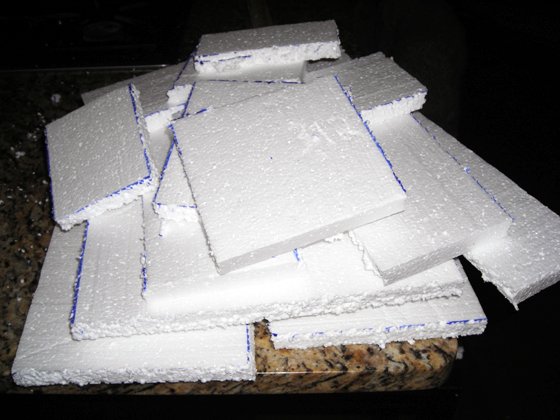 After I cut all the styrofoam, I decided on my fabric patterns and started cutting fabric for each one of the pieces. 
When you cut the fabric, make sure you leave an inch or so to wrap the styrofoam like a package.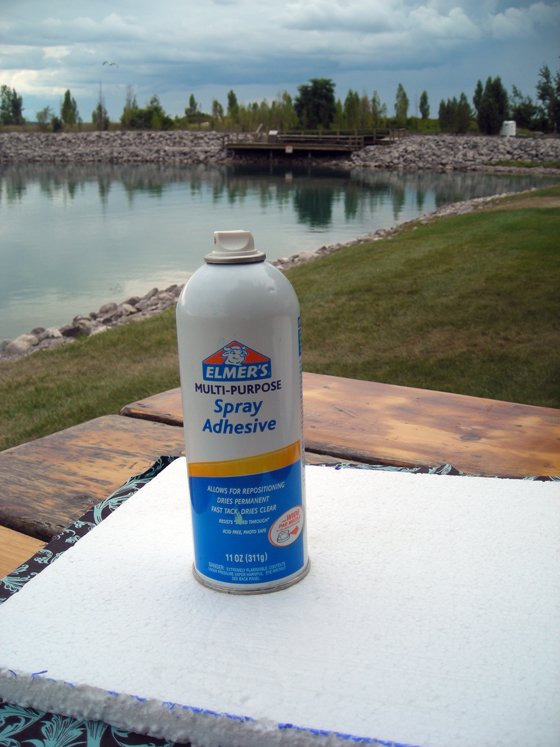 To adhere the fabric to the styrofoam, I sprayed the fabric and the edges of the styrofoam.  I found that easier than spraying the base of the styrofoam.   I used adhesive spray.  I found the print fabric to be much more forgiving with the spray showing through. (The spray did show through in a couple places on the solid colors). After you spray the glue, go around and wrap it like you would a present. Side note:  One negative thing about not working in your home is that you have no where to clean up.  My hands were a mess from the spray glue.  I sure hope when my husband gets in my van there is no spray adhesive on my steering wheel.  🙂
Once all the pieces were covered I laid them all out to find an arrangement that would work for the size of my wall.  I then started hot gluing them together.  It's very important that you place the hot glue  on the fabric.  If the glue touches the styrofoam it will not adhere.  I had a few Making Memory tulle flowers that I glued in place as well as some fun ribbon.  To hang the art on the wall I placed self adhesive velcro tape down the back side on the edges of the fabric and stuck it to the wall.  It's very light and went up easily.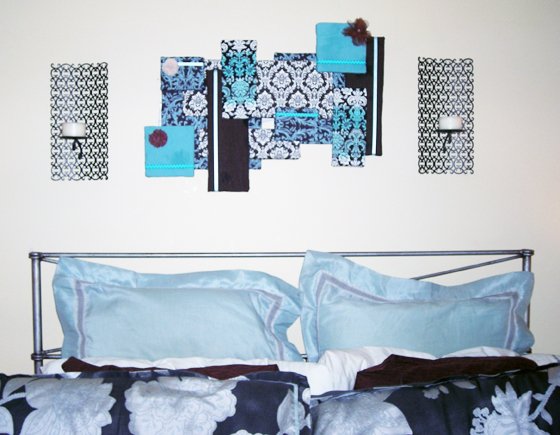 Total cost under $10.00
I found some tips on "How to Cut Styrofoam"
 here 
if interested.
Do you have art hanging over your bed?  Anything unusual?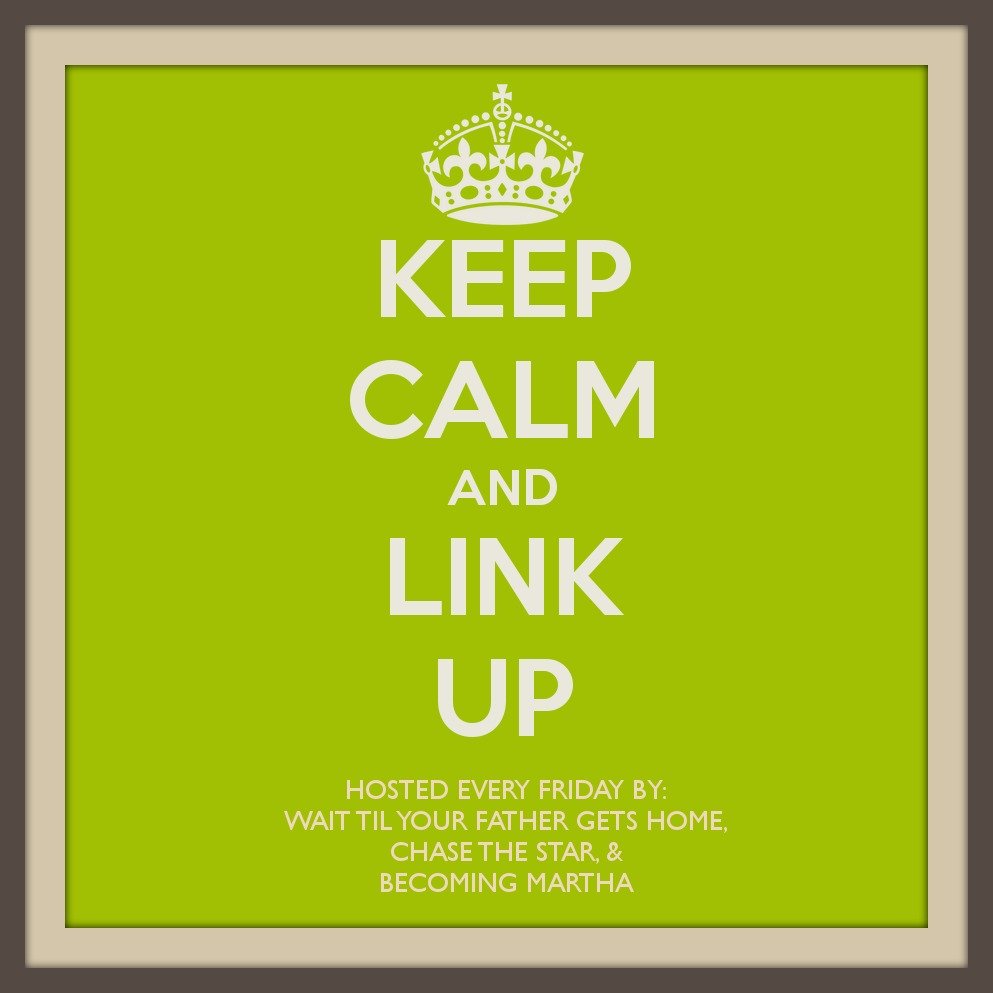 Thanks for stopping by. I'd love to have you follow along and subscribe to my RSS Feed or sign up to receive daily Emails delivered to your inbox . You can also follow along via Facebook.
(Visited 1,287 times, 1 visits today)