This is a Sponsored post written by me on behalf of NECTRESSE™Sweetener for SocialSpark. All opinions are 100% mine.
Zucchini in the summer is in abundant supply.  You often see people giving it away.  We grow a big garden and one of the things I love to grow is zucchini.   I have several things I like to make with the zucchini but one of my very favorites is zucchini pineapple bread and or/ muffins.  It's one of my guilty pleasures.  You see I can't eat a lot of sugar.  Sugar and I just don't get along.  I seem to gain weight instantly and it makes me really grouchy. Some artificial sweeteners give me sever headaches, so I can't use them.  So, for those reasons I don't eat a lot of sugar.
Pour batter into four greased  7-3/8 x 3-5/8 x 2 inch Loaf Pan loaf pans. I had enough batter to also do 12 mini muffins. I added a walnut to each of the mini muffins.
 Bake at 350 degrees F  for 30 minutes. Cool on wire racks.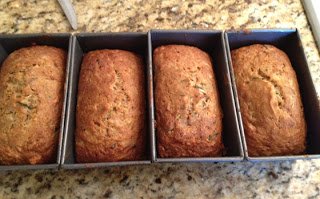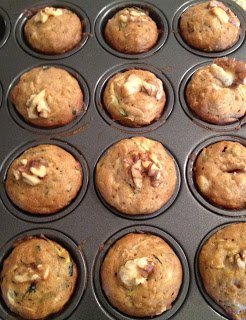 Have you tried NECTRESSE Sweetener yet?  What have you made?
Thanks for stopping by. I'd love to have you follow along and subscribe to my RSS Feed or sign up to receive daily Emails delivered to your inbox . You can also follow along via Facebook.
(Visited 82 times, 1 visits today)