I interrupt the regularly scheduled program (my fall wreath) to bring you a special announcement. 
U of M and Alabama are playing today!!!!!!
Are you ready for some football??
Go Blue!!!!!!!
To kick off the 2012-13 football season I have made 
a 16 x 20 
U of M subway art.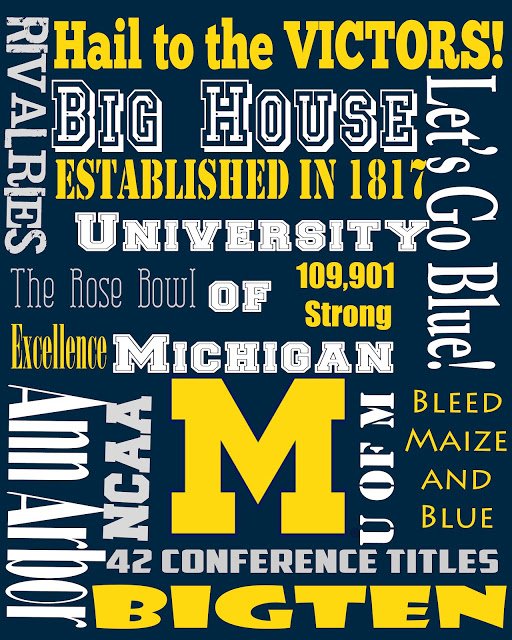 You can download Here:
My family is HUGE University of  Michigan fans and we will be watching the game tonight.   Since my daughters and son in laws are here for the weekend and U of M is playing such a big game we decided to make a party out of it.  Everyone put in their requests for football snacks and this is what we're making. Oh and one huge bonus is each person is making their own request and I don't have to do it all!  Yay!
Crescent Jalapeno Poppers
This is a new recipe for me.  I will adjust the cheese used and I won't use precooked bacon .  Looks yummy and a great use for the jalapeno's growing in my garden.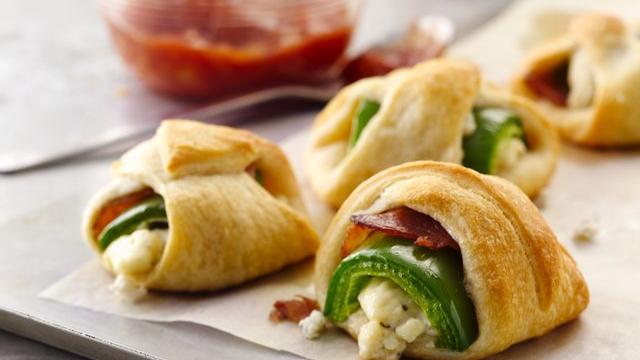 Pit Beef Sliders
These look super good! We haven't had this recipe before either, so we're looking forward to trying these.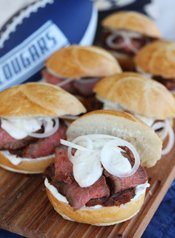 Baked Buffalo Wings
I guess my son in law makes some mean buffalo wings so he'll be making those for us.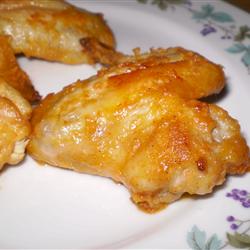 Crunchy Strung Cheese Dippers
This is a much healthier alternative to deep fried cheese sticks.
Can't wait to try them.
Potato Skins
You can never go wrong with potato skins!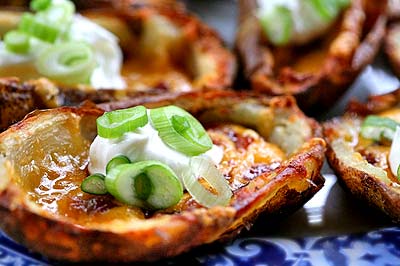 Yummy! I love anything I can throw in the crock-pot and walk away from and then comeback and eat.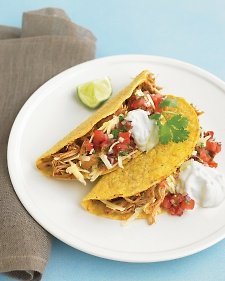 Peanut Butter Brownie Bites
These are awesome! Super good and easy.  I made these last year for a U of M tailgate before the game.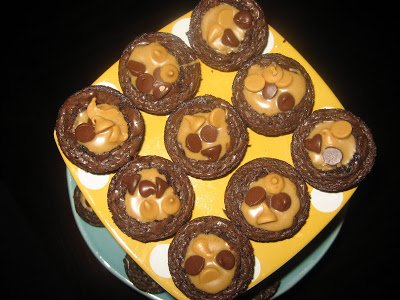 There you go lots of tailgating fun!  Do you have any football plans this weekend??? Any tried and true football treats?  I'd love to hear about them.
 If you enjoyed this post why don't you subscribe via Facebook, RSS Feed or Email so you don't miss anything. 

Sugar Bee Crafts , 
The Kurtz Corner, 
Not Just a Housewife, 
Claiming our Space, 
Reasons to Skip the Housework, 
Tip Junkie, 
Today's Creative Blog , 
Crafty Confessions, 
 A Bowlful of Lemons, 
Funky Polkadot Giraffe

 

,
Coastal Charm, 
Pinkopotamus, 
Krafty Kat, 
Cornerstone Confessions, 
Growing Home Blog, 
Off the Grid at-30
Lil'Luna, Southern Lovely, Full Circle Creations, New House New Home New Life, In the Old Road, Nutmeg Place, Simply Done Wright, The DIY Dreamer, Gingersnap Crafts , Seven Thirty Three, Creations by Kara, 

 

Raising Homemakers

 

, Women Living Well, Embracing Change, 

 

NY Melrose Family, Cheap Crafty Mama, JAQ Studio, Someday Crafts, Practically Functional, Adorned From Above, Cute Everything, White Lights on Wednesday Uncommon Designs
Thanks for stopping by. I'd love to have you follow along and subscribe to my RSS Feed or sign up to receive daily Emails delivered to your inbox . You can also follow along via Facebook.
(Visited 691 times, 1 visits today)