Years ago, I learned a principle that I fall back on when I find myself being very frustrated with someone. That principle is to be a "good finder". I purposely seek to find the "good things" about that person (everyone has them) and then write them down.
Writing them down is a very important step. When you write them down you are reprogramming your brain. You are forcing your brain to stop thinking bad and changing it to see the good. In an article here, it says "The act of writing helps you clarify your thoughts, remember things better, and reach your goals more surely." Isn't that exactly what we need, to clarify our thoughts and remember the good things?
Sometimes it's hard when your in a frustration mode to find those good things, but they are there. Even if you only find one thing, write it down and try and find something to be grateful for in that person and write that down too. You might have to carry that piece of paper around with you for a few days but I can guarantee you that your thoughts will change towards that person. When we focus on how our husband does this grrr… or my kid is driving me crazy, etc., that is exactly what we'll see. But when we are a "good finder" our focus changes and we can see the good. Try it, I think it will make a huge difference in your life.
Here's a FREE reminder: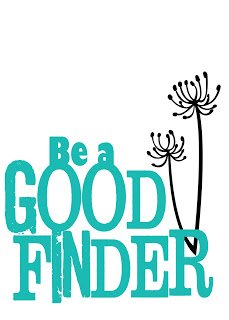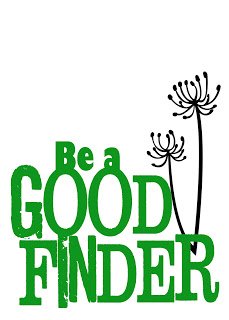 Do you have anything you do when your completely frustrated with someone?
Under the Table and Dreaming
,
Skip to my Lou,
Craft O Maniac,
Keeping it Simple,
Creating Really Awesome Free Things,
Between Naps on the Porch ,
The Girl Creative,
Mad in Crafts,
I Should Be Mopping the Floor,
Serendipity and Spice,
Booggieboard Cottage,
Sumo's Sweet Stuff,
Eye Heart,
I Gotta Try That,
Making the World Cuter,
The Dedicated House, Pinkopotamus, Don't Waste Your Homemaking, A Proverbs 31 Wife, T
he Mrs.
Sugar Bee Crafts

,
The Kurtz Corner,
Not Just a Housewife,
Claiming our Space,
Reasons to Skip the Housework,
Tip Junkie,
Today's Creative Blog

,
Crafty Confessions,
A Bowlful of Lemons,
Funky Polkadot Giraffe

,
Coastal Charm,
Krafty Kat,
Cornerstone Confessions,
Growing Home Blog, Carolyn's Homework Blog, MercyInk, Timewarp Wife
Lil'Luna, Southern Lovely, Full Circle Creations, New House New Home New Life, In the Old Road, Nutmeg Place,

The DIY Dreamer, Gingersnap Crafts

, Seven Thirty Three, Creations by Kara,

Raising Homemakers

,

Women Living Well

NY Melrose Family, Cheap Crafty Mama, JAQ Studio,

Someday Crafts, Practically Functional, Adorned From Above, Cute Everything, White Lights on Wednesday Uncommon Designs, Family Home and Life, DIY Crafty Projects
Thanks for stopping by. I'd love to have you follow along and subscribe to my RSS Feed or sign up to receive daily Emails delivered to your inbox . You can also follow along via Facebook.
(Visited 256 times, 1 visits today)