Like I said yesterday in my post on Bible Study Printables my mantel was really boring with all my Christmas stuff taken down.  So today I decided to put the printables up and do a little crafting.  I was able to get a few  things done for my mantel.  Today I'm sharing my DIY Candle Cozies.
I had 5 plain, boring candles and I had 2 pr. of children's socks I bought from the dollar store.
I thought if you can make a coffee cozie why can't you make a cozie for your old boring candles. That is what I did.
This is a very easy DIY project.
First step gather your supplies.
 You need candles
Socks in your color choice
Embellishments (I used these felt stickers that I bought from  JoAnns, I also bought these scrapbooking borders but decided against using them when I started playing.
Step two.
Cut your socks.
Cut at the heel line and
at the toe.
Step Three.
Slip the sock on your candle.
Embellish
Aren't these much better than the plain white candles?
I'll have another Valentine's Day project for my mantel to share in a couple days.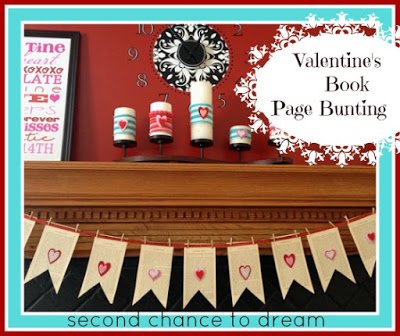 Thanks for stopping by. I'd love to have you follow along and subscribe to my RSS Feed or sign up to receive daily Emails delivered to your inbox . You can also follow along via Facebook.
(Visited 1,790 times, 1 visits today)