I'm excited to share with you these quick & easy Antipasto Skewers my daughter, Adriane whipped up.  I love quick & easy!  Don't you too?? And it's a bonus that they are delicious.   These would be a perfect  appetizer for a party, a romantic picnic or even a light dinner with bread and dipping oils.  Yummmmm…..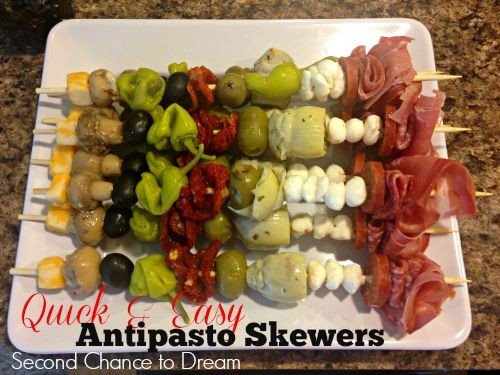 The hardest part of the recipe is gathering your ingredients.  For these Antipasto skewers you will need the following ingredients:
Marinated Artichoke hearts
Marinated mushrooms
pepperoncini's
Olives
Mozzarella cheese balls
your favorite cheese cubed
Sun dried Tomatoes
Pepperoni
Salami
Prosciutto
basil
wooden skewers
Of course if you don't like something leave that ingredient off the skewer.
Take your skewers and slide your ingredients onto the skewer.  Repeat ingredients until the skewer is full if needed.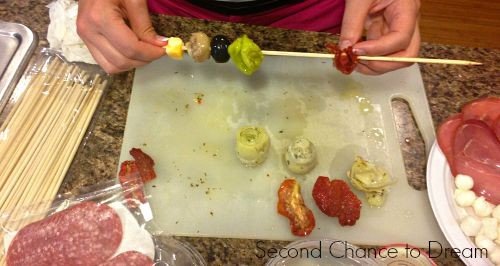 See I told you it was pretty quick & easy.  Just add some crusty bread and ENJOY!!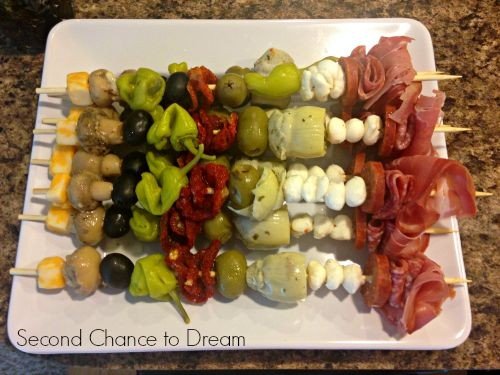 Thanks Adriane for sharing these with us!
What do you think?  Do these look good to you?  Do you have any fun quick and easy recipes you love?  Leave a link in the comment I'd love to check them out.
Do you need some other quick and easy recipes?  Check these recipes out:
Baked Southwestern Spaghetti Squash is so tasty! Microwaving the spaghetti squash speeds up the cooking process.  Definitely worth checking the recipe out.
Mouthwatering Caprese Pizza is one of my very favorite summer meals.  The flavors are superb!
I also enjoy  a great Personal Mediterranean Pizza.  The hardest part of this recipe is chopping up these delicious veggies.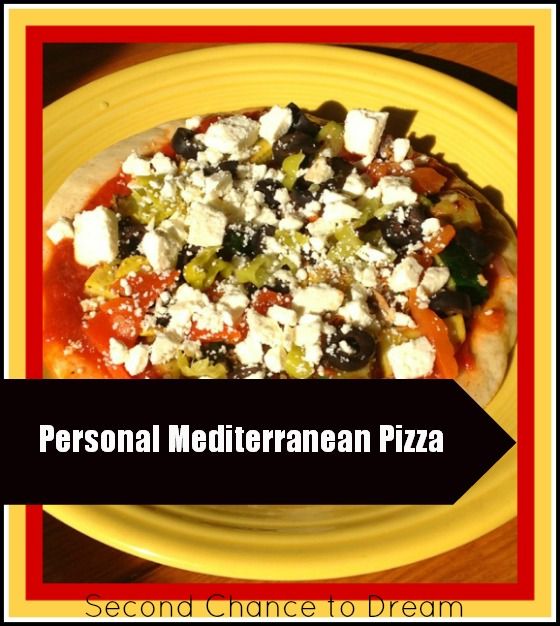 Mary's Yummy Cucumber Salad is a healthy recipe.  There are no carbs in it either so  you can eat as much as you want guilt free!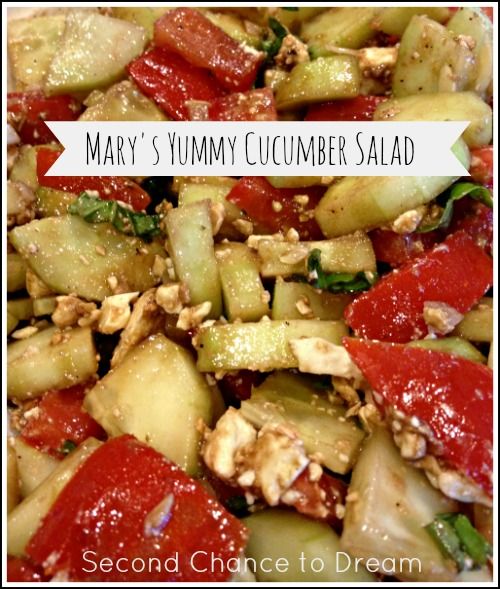 The Ultimate Wet Burrito is a great go to meal for those nights you don't have something planned.  The longest part is frying the hamburger.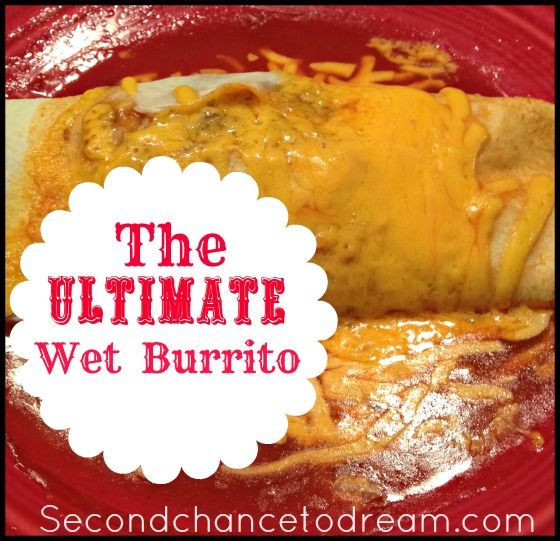 (Visited 161 times, 1 visits today)