Now that football season has arrived, it's time to start gathering your favorite tailgating recipes. You can help get ready for a win each Sunday by gathering together with family and friends and serving up great food and drinks. Instead of the traditional tailgating favorites that are loaded with fat and calories, try some healthy options for football tailgating parties this year. Here are easy ways to enjoy tasty tailgating foods without the guilt.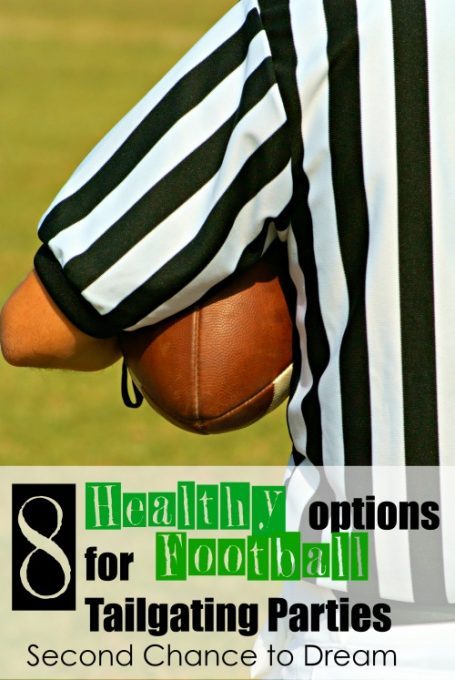 8 Healthy Options for Football Tailgating Parties
1. Lighten Up Your Chili
First, start with everyone's favorite cold-weather staple, spicy chili. You can keep the flavor and the heat while also taking out the saturated fat. Instead of the usual ingredient of ground beef, try a lighter option, ground turkey. With ground turkey, you get the same texture and a delicious flavor, but with fewer calories and fat.
2. Swap Out Chips and Dip
The next big popular item that is found at most tailgates is a chips and dip spread. Create a better and healthier version of this common favorite by swapping out the type of chips you use and reinventing your dip options. Avoid the empty calories of greasy nacho chips, and try baked whole grain pita chips instead. Then, consider using a vegetable based dip like hummus instead of the usual cheese variety.
3. Trim Your Wings Sauce
Tailgating doesn't feel right without a big plate of hot, spicy buffalo wings to bite into. Unfortunately, buffalo sauce is made from a good sized serving of melted butter, which isn't exactly healthy. You can still enjoy the crunchy goodness of chicken wings, though. Try baking some plain chicken wings. Then, instead of dousing them in buttery wing sauce, pick an alternative covering that contains less fat, like a sauce made primarily from sriracha.
4. Adjust Your Burgers
Next, it's time to take a look at your hamburger recipe and see how you can lighten it up for your body's benefit. One tasty idea could have you switching out the traditional ground beef patty for heart-healthy vegetarian burgers. You can make your own that not only contain fewer calories but are also packed with beneficial nutrients like fiber, vitamins, and other minerals. A good vegetarian option for a burger is to use black beans. Try combining mashed black beans, bread crumbs, roasted red peppers, egg, onion, salt, and pepper to make the burger patties.  I'm not a vegetarian but I LOVE a good black bean burger.
5. Transform Your Pizza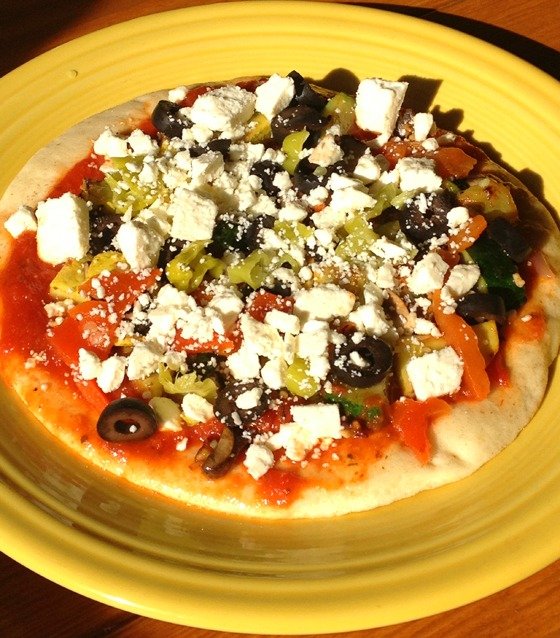 Some tailgating parties or football gatherings keep it simple and order takeout pizza for everyone. While this is an easy way to celebrate your favorite team's journey to the playoffs, it's not the healthiest. You can save money and a huge number of calories by making your own pizza instead. Choose a healthy crust option like a whole wheat flatbread or pita cracker bread. Make your own pizza sauce by combining some crushed tomatoes with your favorite Italian spices. Be generous with healthy and fresh toppings like fresh arugula, peppers, mushrooms, and other wholesome vegetables.  I enjoy a good Personal Mediterranean Pizza.
6. Look for Lean and Light
Then, it's time to look for even more opportunities to have healthy and flavorful items. The best rule to follow is to choose lean and light ingredients over heavy fried foods. Rather than greasy cheese fries, try crispy baked potato wedges sprinkled with seasoning. Get rid of fried chicken fingers, and offer guests grilled chicken skewers instead.
7. Slim Down Your Sandwiches
The submarine sandwich can get a healthy makeover as well for your tailgating event. Consider leaner cuts of deli meats like chicken and turkey instead of salami or pepperoni. Pick a low-fat cheese selection rather than a heavy cheddar or American cheese. Spread the goodness of Just Mayo from hampton creek on your sub rolls instead of traditional mayonnaise.
8. Make it Sweet With Fruit
The last healthy taste you can include in your tailgating party is a dessert. Reinvent your dessert table offerings by focusing on recipes that primarily use fruit. Fresh, juicy strawberries drizzled with dark chocolate or yogurt make a great happy ending to your football extravaganza. Crunchy granola bars with natural peanut butter and honey to replace the sugar can help keep your guests' energy levels steady so that they last for the entirety of the football game.
You can create the ultimate tailgate without sacrificing your health. Try some creative ways to incorporate healthy alternatives in your favorite entrees, sides, and desserts this football season.
To add a festive touch to your tailgate parties snag some of these fun printables.
Are you ready for some football?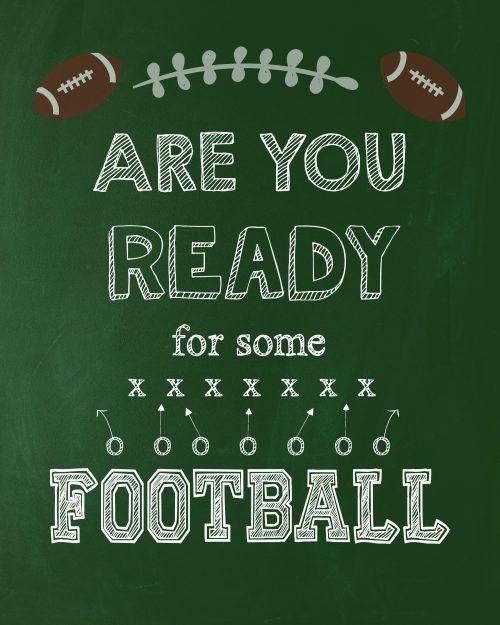 Please visit this page to get some FREE Football Party Printables.
What are some of your healthier options for football tailgating parties? Please leave a comment and let me know.
I'd love to have you follow along. You can subscribe to my RSS Feed or sign up to receive dailyEmails delivered to your inbox . You can also follow along via Facebook, Google + or Twitter.

(Visited 256 times, 1 visits today)