One of my very favorite things to cook is soup.  I especially love soup in the Fall and Winter.  I'm sharing with you today my version of Olive Garden's Zuppa Toscana soup.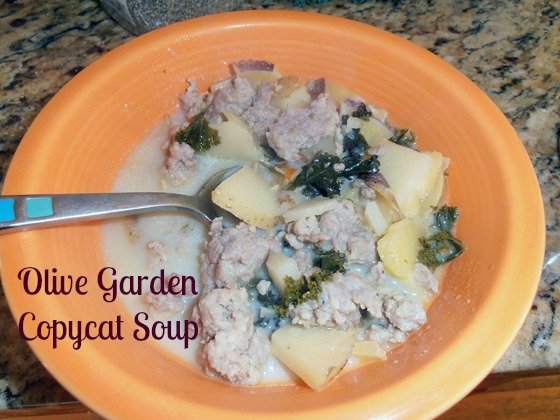 1lb. sausage with a t. of hot pepper seeds added or spicy sausage
1 cup of milk ( half and half makes it creamier)
Fry the sausage, onions and garlic. When cooked drain the grease.
Add chicken broth to the stock pot.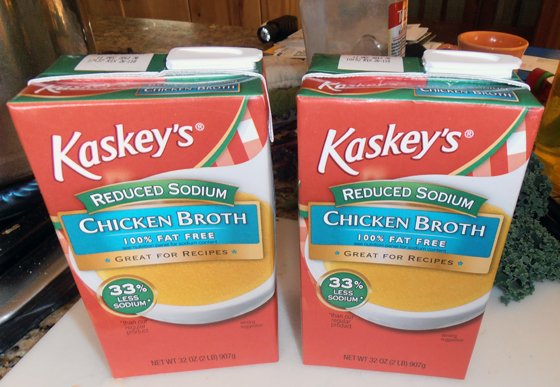 Chop your potatoes.  I cut mine in half and then in half again and then into slices. I don't peel them. Check out my cool potatoes.  My son in law works for MSU Potato Research and this is a new experimental potato called "purple splash".  When they are cooked they turn white.  Add 4 cups of potatoes to the sausage and broth.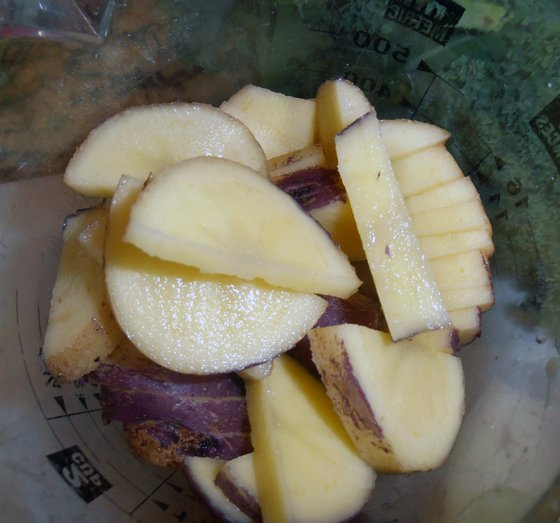 Chop your kale into bite size pieces. I cut the spine out first and then chop. I grew a new variety this year.  It's purple.  I'm not sure of the name but I sure do love the color.  I love the purple splash potatoes with the purple kale.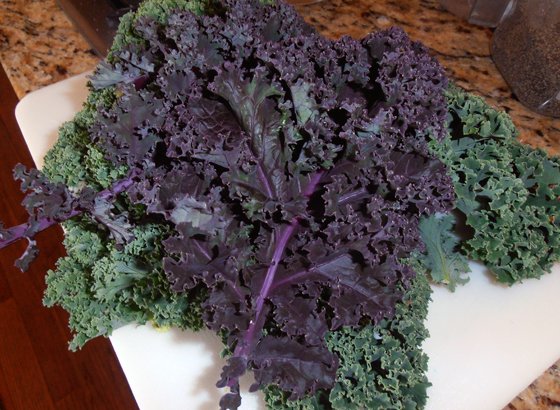 Let the soup boil until the kale and potatoes are tender. Once they are tender, add the cup of milk (half-n-half) and cook until the milk is heated.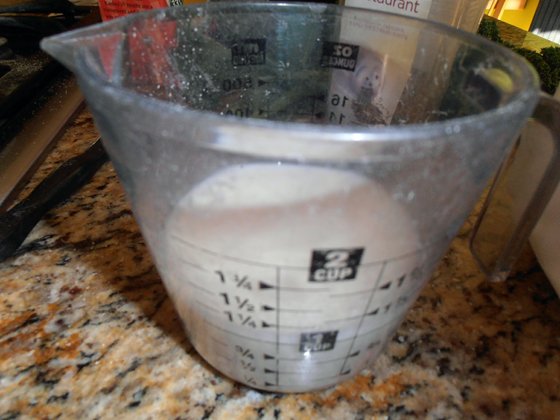 Dip it up and enjoy it!!! It's a hardy soup that is very filling.
If you enjoyed this post why don't you subscribe via 
Facebook
, 
RSS Feed 
or
 Email
 so you don't miss anything. 
Here are a couple other soup recipes that are our favoritesL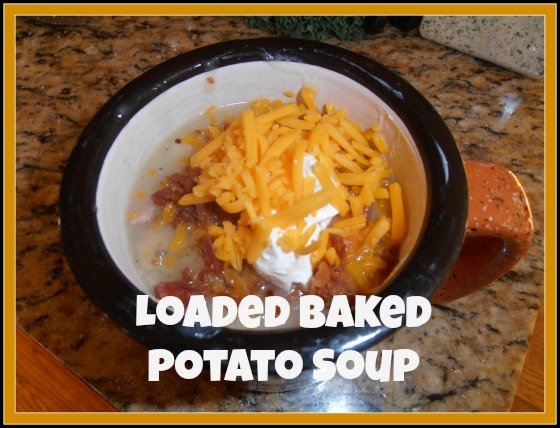 Skip to my Lou, 
Craft O Maniac, 
Keeping it Simple, 
Creating Really Awesome Free Things, 
Between Naps on the Porch ,
The Girl Creative, 
Mad in Crafts, 
I Should Be Mopping the Floor, 
Serendipity and Spice, 
Booggieboard Cottage, 
 Sumo's Sweet Stuff, 
Eye Heart, 
I Gotta Try That, 
Kampen Lane, 
Making the World Cuter,
Debt Free Mommy, 
The Dedicated House
Sugar Bee Crafts , 
The Kurtz Corner, 
Not Just a Housewife, 
Claiming our Space, 
Reasons to Skip the Housework, 
Tip Junkie, 
Today's Creative Blog , 
Crafty Confessions, 
 A Bowlful of Lemons, 
Funky Polkadot Giraffe

 

,
Coastal Charm, 
Pinkopotamus, 
Krafty Kat, 
Cornerstone Confessions, 
Growing Home Blog, 
Off the Grid at-30, @ Home Take 2
Lil'Luna, Southern Lovely, Full Circle Creations, New House New Home New Life, In the Old Road, Nutmeg Place, Simply Done Wright, The DIY Dreamer, Gingersnap Crafts , Seven Thirty Three, Creations by Kara, 

 

Raising Homemakers

 

, Women Living Well, Embracing Change, 

 

NY Melrose Family, Cheap Crafty Mama, JAQ Studio, Someday Crafts, Practically Functional, Adorned From Above, Cute Everything, White Lights on Wednesday Uncommon Designs
Thanks for stopping by. I'd love to have you follow along and subscribe to my RSS Feed or sign up to receive daily Emails delivered to your inbox . You can also follow along via Facebook.
(Visited 227 times, 3 visits today)