A Thanksgiving tradition at our house is to record things we are thankful for.  Each year we do something different.   We've done turkey's with feathers and trees with leaves and lots of other things.  This year the idea of Bucket of Blessings came to me and this is how I did it.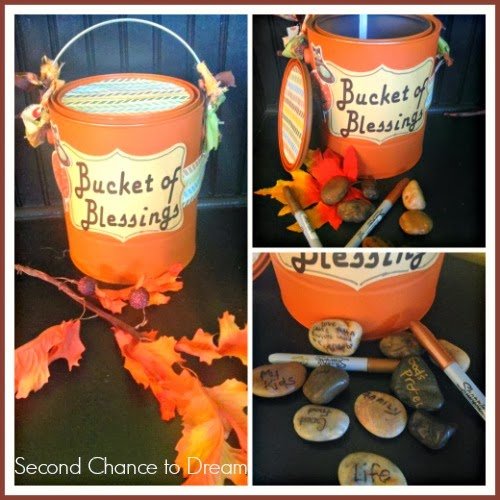 I bought a paint can from Lowe's along with a can of spray paint.  I gave the paint can a coat of spray  paint.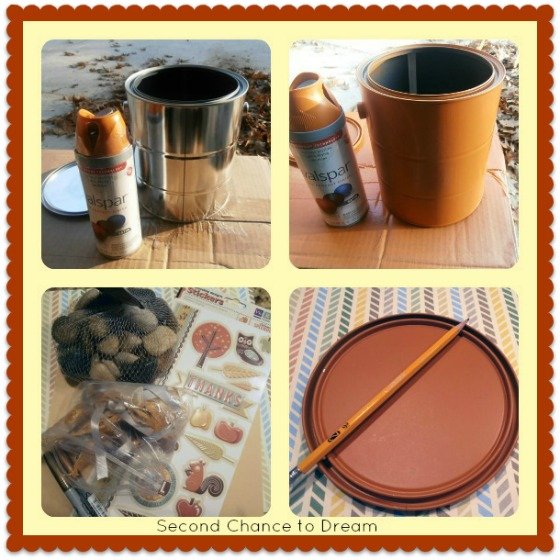 Once the paint was dry I gathered some scrapbooking supplies and got to work.  I cut a strip of paper to go around the width of the can and attached it.  I traced the lid and cut a piece of paper to put on the top of the lid.  I got my Silhouette machine out and cut a shape out of card stock to hold my title and then cut my title out of vinyl. Then I grabbed my bag of ribbons and cut some to put on the handle.  I added a tree with an owl sticker to the shape.  I bought a bag of rocks and a couple metallic sharpies and we will write what we are thankful for on the rocks and date them. We can use this year after year if we want.  A simple, inexpensive way to keep track of all our blessings.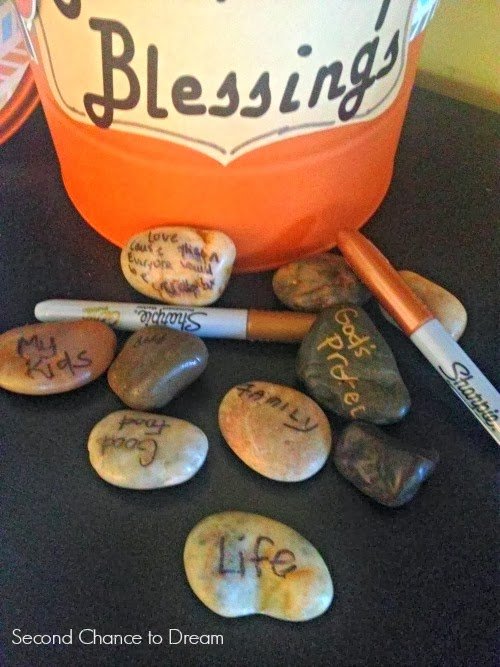 What do you do to record your gratitude??
Here are a few more Thanksgiving decor ideas.

Don't Just Gobble Printable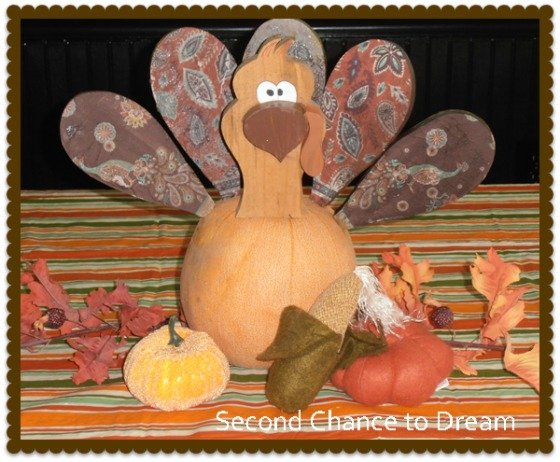 Turkey Pumpkin

I'd love to have you follow along. You can subscribe to my
RSS Feed
or
sign up to receive daily Email
s
delivered to your inbox . You can also follow along via
Facebook, Google + or Twitter.