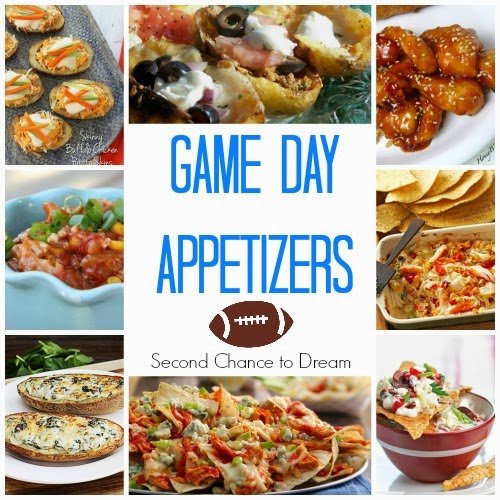 Well.. in just 2 short weeks we'll be cheering on either the Broncos or the Sea Hawks! We CAN'T have a Super Bowl without some Game Day Appetizers so I've rounded up some appetizers that take a twist on the traditional things we usually serve. I don't know about you but I'm excited to try some of these!
Instead of the normal buffalo wings, potato skins, pizzas, chili, and dips I have 3 different varieties of each of them.  I challenge you to shake it up a little bit.
This first one my daughter just made today! Her family really enjoyed them.  She followed Sunny's recipe for everything except she baked hers in a 425 degree oven for 40 min. and then she broiled until she got the desired crispness.   Don't they look YUMMY??
Here are some football party printables to add a festive touch to your Super Bowl party.  Check it out.
Who are you routing for?

Thanks for stopping by. I'd love to have you follow along and subscribe to my RSS Feed or sign up to receive daily Emails delivered to your inbox . You can also follow along via Facebook.