Hi, guys, we have a treat today.  Our Life Lesson this week comes from my son Chris.  He is the owner of
Atlanta Painting Company
.  If you are in the Atlanta area and need some painting done, check him out.  You won't be disappointed.  He is also the one who just had the new baby boy that I shared about
here.
 He's sharing some life changing wisdom here.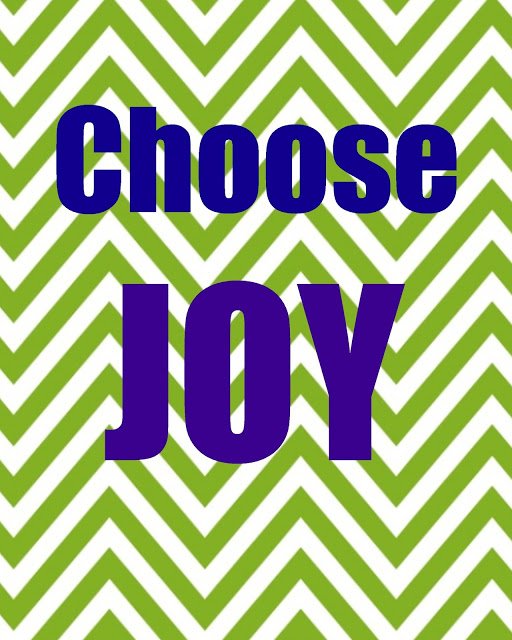 Download here
As I sit here to write this blog I'm in the hospital room waiting for my second son to be born. My wife and I are excited and anxious to meet our special gift. We have been waiting for nine months to meet this special person.  It's moments like these that finding joy is easy. It's easy to find joy when you get the promotion, your kids get into the college of their choice on a full ride scholarship, or when you're on that magical vacation of your dreams. When things are good it's always easy to be joyful, but how do we find joy when things aren't good? How are you joyful when your spouse loses a job or you get passed over for a big promotion?
What is joy? Webster's defines joy as an expression of happiness. Joy is an outward display of how we feel on the inside. My mom always said growing up that all feelings are ok. We all get to be mad, sad, glad, angry, etc. Having those feelings is perfectly normal, the big question is what do we do with them? Do we turn them into destructive actions or do we use them to motivate us? Here are three key things to allow us to find joy in all things.
1.)
Be Generous. Give when you can't give or you don't think you have the resources or time. Proverbs 11.24 & 25 says "One person gives freely, yet gains even more; another withholds unduly but comes to poverty. A generous person will prosper; whoever refreshes others will be refreshed." God promises that when we focus on others he will focus on us and refresh us. He will give us the joy to get thru the difficult times.
2.)
Learn. Life is a journey and everyone one is going to have ups and downs. The joyful people understand that pain is a part of the process. Assistant Basketball Coach at University of Michigan Bacari Alexander says "joy and pain are like rain & sunshine both are essential to growth" Learn from your mistakes, grow from your mistakes,  always be working to become the person God intended you to be on this earth.
He put you here to do awesome things.
3.)
Enjoy. When life throws you a curveball go with it. My brother-in-law Luke went to Michigan his dream school. He does everything possible to get into vet school over a two-year period. This was his dream this is what he wanted to do and it didn't happen. What's crazy about it is he found another opportunity that pays him to get his graduate degree and pays for all his school. This is an incredible opportunity that wouldn't have been possible if life had gone the way he planned. The moral of the story is we don't get to control what life throws at us, but we do get to control how we react.
Enjoy the journey cause you only get one shot at this life.
The joy of life is in the journey. Learn to give, learn, & enjoy in this life you will start to find joy in all things.
Thanks Chris!  I appreciate you sharing with us all.
Under the Table and Dreaming, Skip to my Lou, Craft O Maniac, 

  

Keeping it Simple, Creating Really Awesome Free Things, Between Naps on the Porch 

 

Mad in Crafts, I Should Be Mopping the Floor, Serendipity and Spice, Booggieboard Cottage,  Sumo's Sweet Stuff, I Gotta Try That,

 

Making the World Cuter,

 

The Dedicated House, Pinkopotamus,, Ninth Street Notions, The Gunny Sack,, Sew Chatty, Marvelous Messy, What Joy is Mine, A Mama's Story,The Alabaster Jar,

 

A Proverbs 31 Wife,The Better Mom, Covered in Grace, CEO of Me, Worthy of the Prize, Huckleberry Love, Pursuit of Functional Home
Sugar Bee Crafts , Not Just a Housewife, 

, 

Tip Junkie, Today's Creative Blog , Crafty Confessions,  A Bowlful of Lemons, Funky Polkadot Giraffe ,

 

Coastal Charm, 

 

Cornerstone Confessions, Growing Home Blog, Carolyn's Homework Blog, MercyInk, Timewarp Wife, House on the Way,Blackberry Vine, Adventures of a DIY Mom, New Nostalgia, Hope Studios, Tell Me Tuesday, ,Ladybug Blessings, A to Z Celebrations, The Bliss Project, Begin to Craft, Teach Me Tuesdays
Lil'Luna, Southern Lovely,

 

The DIY Dreamer, Gingersnap Crafts , Seven Thirty Three, Creations by Kara, 

 

Raising Homemakers

 

, Women Living Well

 

 

NY Melrose Family, Cheap Crafty Mama, JAQ Studio, Someday Crafts,  Adorned From Above, Cute Everything, White Lights on Wednesday , Family Home and Life, DIY Crafty Projects, Fine Craft Guild, Sew Much Ado, The Trendy Treehouse, Semi Homemade Mom, Upward Not Inward, Internet Cafe Devotions, Deep Roots at Home, My Daily Walk in His Grace,  The Real Housewives of Rivertown, The Well Crafted Home, Fluster Buster, My Girlish Whim, Nap Time is My Time, Off the Hook, The Shady Porch
The Thirty Sixth Avenue, House of Hepworths, 52 Mantels, Somewhat Simple, Shabby Creek Cottage, Yesterday on Tuesday, 

 

A Glimpse Inside, Live, Laugh, Rowe,, Imparting Grace, Artsy Girl Connection, Saving 4 Six

, 

Embracing Change,, Artsy Fartsy Mama, Easy Living Mom, Succulent Sisters, Designed Decor, Crafts Ala Mode, Sparkles and Stove
30 Handmade Days ,The Shabby Nest, Chic on a Shoestring, While He was Napping, Tatertots and Jello,

 

Craftionary, What About Co,

 

One Artsy Mama, Miss Information , A Night Owl, See Vanessa Craft, A Delicate Construction, My Turn for Us, One Project Closer, Diana Rambles: Pin Me Party, Pin it Friday, Happy Hour Projects,
Practically Functional
,
,
Six Sister's Stuff, 
Bowdabra Blog, 
Cheerios and Lattes, 
Funky Junk Interiors, 
Young and Crafty, 
Be Different, Act Normal, 
 S
erenity You, 
Too Much Time On My Hands

 

, 
One Creative Mommy, 
Fingerprints on the Fridge, It's Overflowing, Or So She Says, Pinteresting Party, Sew-Licious, Polkadot Pretties, Sassy Little Lady, 3 Boys and a Dog Pinterest Party, Sugared Aunts, Kayla's Creations, 
The Girl Creative
,
Thanks for stopping by. I'd love to have you follow along and subscribe to my RSS Feed or sign up to receive daily Emails delivered to your inbox . You can also follow along via Facebook.
(Visited 233 times, 1 visits today)